New subject profile 'Digitales Bau‐ und Umweltinformationsmanagement' starting winter term 18/19
Extending course offers starting this winter term
2018/09/14
Digitalization is also making steady progress in the construction and environmental sectors. Building Information Modeling (BIM) in particular is the fundamental method for digitizing engineering planning, implementation and operation through to dismantling and demolition of buildings in the sense of urban mining. In addition, there is the management of environmental and terrain information in the tool category Geographic Information Systems (GIS) and the management of sensor data for intelligent buildings. This is where the new subject profile " Digitales Bau‐ und Umweltinformationsmanagement " (Digital Construction, Civil and Environmental Information Management) comes in, which will be available to Bachelor's and Master's students in the coming winter semester in the "Business Administration/Industrial Engineering – Specialising in Civil Engineering" degree program.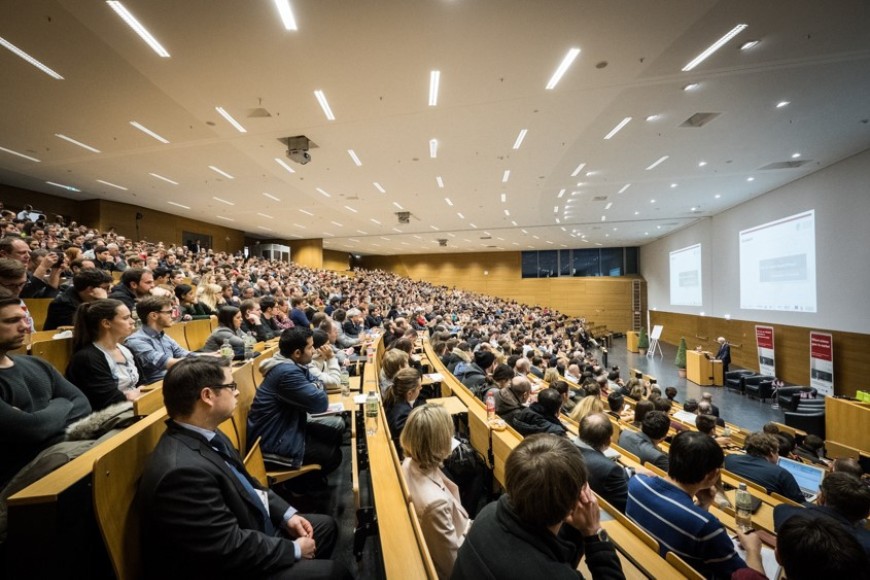 If you have questions or would like additional information, please contact the Office for Student Affairs from the department Law and Economics or refer to the professors in charge (Prof. Eichhorn, Institute of Geodesy & Prof. Rüppel, Institute of Numerical Methods and Informatics in Civil Engineering).
You may also refer to the following PDF which offers further details as well as a comprehensive list of the respective courses: Download (German only) (opens in new tab) .