The Mountain Calls
Doctoral seminar took place in August
2018/09/05
From August 8th to 12th, 2018, the doctoral seminar of the Institute for Numerical Methods and Informatics in Civil Engineering took place. Venue was the Darmstädter Haus located in the Kleinwalsertal (Austria).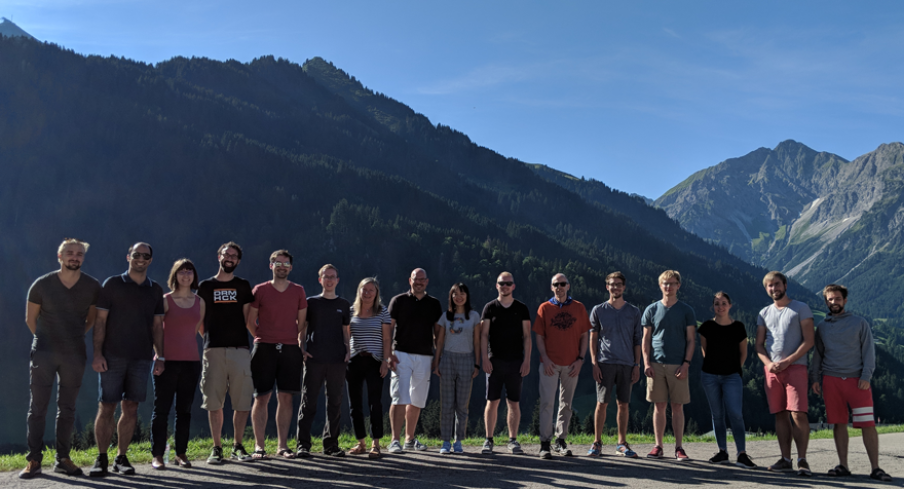 In addition to the presentation of dissertation topics and their discussion by those present, there was a workshop in which previous dissertations at the institute were structurally analyzed in group work. On Friday, former employees and student assistants joined the group and the various research projects, news from the institute as well as the companies and associated work of former employees were presented. Another part of the seminar were team building events: the hike through the Breitachklamm as well as the ascent of the mount Hoher Ifen towards the end of the seminar. The event was supported by the Förderverein des Instituts für Numerische Methoden und Informatik im Bauwesen der Technischen Universität Darmstadt e.V..
We would like to thank everyone for participating and contributing towards an interesting seminar and are looking forward to next year. A special thank you goes to Steffen Franz for organizing the event.