Become part of our team!
The construction and environmental industry is one of the most important key industries nationally and globally. Shape the digital transformation of engineering with us!
We are one of the leading institutes in the field of informatics in civil and environmental engineering. We make a major contribution every day in teaching and research to sustainable economic development focused on the needs of a modern society.
Challenging tasks
We place great emphasis on teaching and research. Our research focuses on digital solutions and we incorporate these findings into our courses.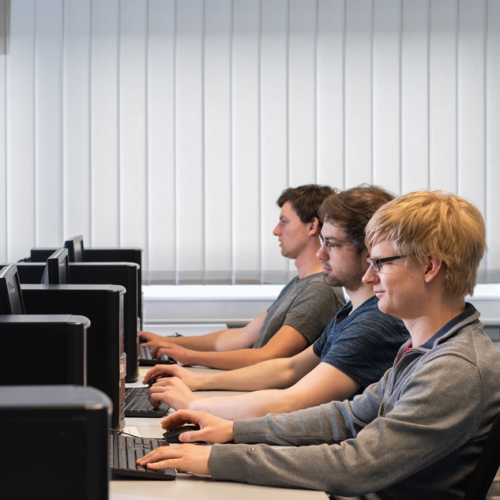 Picture: Jan-Christoph Hartung (2019)
Teaching
We offer practical Bachelor's and Master's modules for students that cover all areas of informatics in civil and environmental engineering and prepare students for an interesting and varied professional field.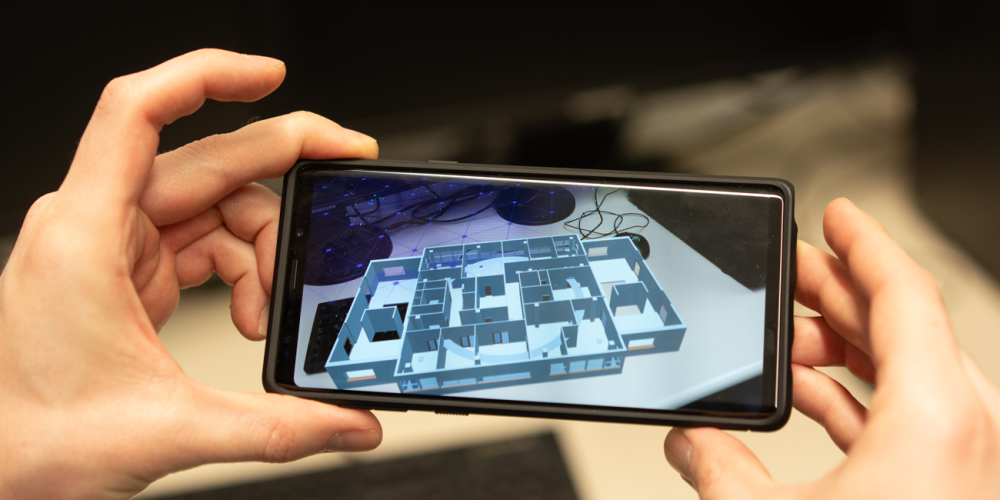 Picture: Jan-Christoph Hartung (2019)
Research
In our diverse research projects, we cooperate with partners from science, industry and administration. All projects offer an excellent opportunity for individual professional deepening.
Join us in research as a scientific research assistant
We offer a multifaceted position with a high level of personal responsibility in a motivated team . For us, scientific depth and a strong practical orientation go hand in hand. This ensures that the results of our research reach the places where they have the greatest impact more quickly. You can have a say in determining the thematic areas in which you will be involved.
Your benefits
A full-time position, flexible working hours, the possibility to work mobile, an attractive salary according to the wage agreement of the TU Darmstadt (salary scale 13) and the free use of the Hessian public transport system give you the necessary freedom for your own scientific qualification with the possibility to do a doctorate.
Profit from the large network that the TU Darmstadt offers you and sharpen your soft skills. Present your research results at national and international conferences and lay the foundation for a self-determined career in industry or science.
Job offers
The IIB is always looking for scientific research assistants with a Master's degree and good German language skills. We look forward to receiving your application! If you are interested, please get in touch with Prof. Dr.-Ing. Uwe Rüppel first. In addition, vacancies are advertised on the university website.
Even as a student, you can support the institute in teaching and research as a student assistant. With such a flexible part-time job, you can expand your professional horizons beyond your studies and receive fair remuneration. You can find corresponding job offers here .