hellwach! – IIB at the open day of TU Darmstadt
Firefighting in virtual reality
2018/07/13
The Institute of Numerical Methods and Informatics in Civil Engineering once again participated at the open day hellwach! of TU Darmstadt. Visitors of our booth were given the opportunity to experience the research fields Serious Games and Digital Civil Safety Engineering first hand via a firefighting exercise in virtual reality.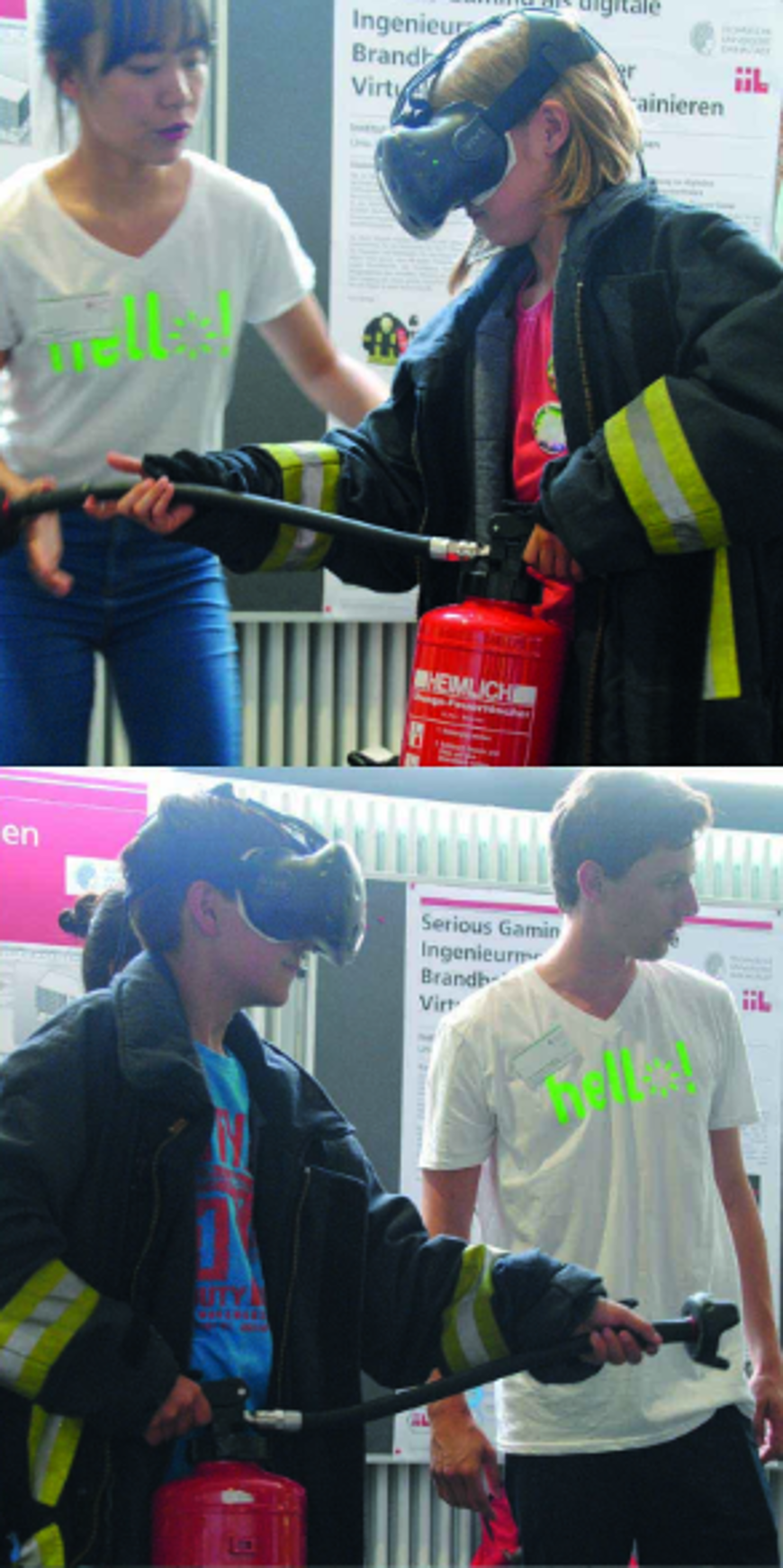 The IIB team and the IIB-VR booth were part of the gegenwärtig! series on June 10th 2018, which presented the current research of the TU Darmstadt in the city centre campus at Karo 5. Equipped with the VR-headset HTC Vive, the controllers as well as a fire brigade jacket and a training fire extinguisher, which can directly be used in the virtual world by the means of tracking sensors, the visitors could practice extinguishing fires. This experiment in an immersive virtual environment enables laypersons to gain an insight into our research in the field of Serious Games and Digital Civil Safety Engineering.
The institute thanks Meiling Shi und Tim Huyeng for representing us at the science day as well as all visitors for their interest.
For more information regarding hellwach!, including an extensive review please refer to: TUDa hellwach! (Only available in German).